Top Fintech Events in Europe to attend in 2018
by Fintechnews Switzerland
January 3, 2018
After an eventful 2017 in Fintech, we begin another new year with fresh expectations as to how some of the hottest trends in the financial technology sector including cryptocurrencies, blockchain, investing, peer-to-peer lending, trade finance as well as the regulatory landscape and Switzerland's position in the global fintech landscape will unfold.
With numerous events in the market and more to come, we pick some of our top choices that we think you should be attending in 2018.
January
Crypto Finance Conference
January 17. -19, 2018
St. Mortiz, Switzerland
Crypto Finance Conference '18 in St. Moritz, Switzerland is the World's first and largest investor conference on cryptocurrencies and blockchain investments. The CFC'18 brings together both private and institutional investors and the leading providers of the crypto & blockchain universe. The 3-day conference offers expert education, investment opportunities, excellent networking opportunities and last but not least a great setting in one of the World's best ski resorts in the Swiss Alps. For more information, visit here: https://www.crypto-finance-conference.com/en/
London Blockchain Week 2018 (Get 20% off with code: FNS20)
January 19 – 26, 2018
London, UK
Blockchain Week kicks off with a Hackathon, followed by a 2-day conference on Bitcoin, Blockchain & DLT then ending the week with focused workshops. For more information, visit https://www.blockchainweek.com/
Paris Fintech Forum
January 30 – 31, 2018
Palais Brongniart, Paris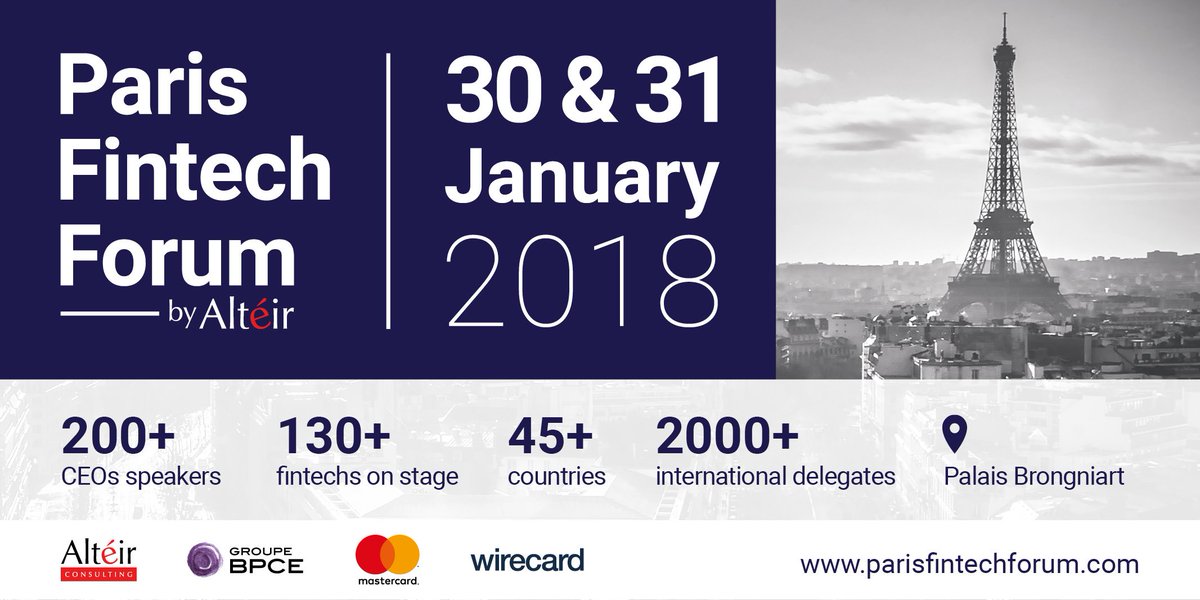 February
NextGen Payments Forum 2018 (Get 20% off with code FintechNewsSwitzerland)
February 27 -28, 2018
Le Méridien St. Julian's Hotel & Spa, Malta
The Forum will host the exclusive meeting point between leading solution providers, experts, regulators and senior representatives from the European banking and merchant industries in an intimate and dynamic 2 days format. The agenda combines keynote sessions and practical case studies for compliance, payments professionals and solution providers on subjects like upcoming regulations, digital transformation and cyber security, mobile banking, customer experience, blockchain, e-wallet, AI, interoperability and many more.
Register here and get 20% off.
March
Finovate Europe 2018
March 6 – 9, 2017
ExCeL London
For more information, visit here: https://finance.knect365.com/finovateeurope
Blockchain Summit Zurich
March 7 – 8, 2018
Zurich, Switzerland
With Blockchain Summit Zurich, planned for March 7 and 8, 2018, you are granted the opportunity to know how specifically Blockchain is applied to all possible spheres. In this two day event, tutorial followed by multi-speaker summit, leading venture capitalists and angel investors will examine the emerging Blockchain technology and its contributions to on-line secure settlement system in multiple industry sectors.
Register now and get 15% off with code: FT15
MoneyLIVE Summit 2018
March 12 – 14, 2018
Mövenpick Hotel, Amsterdam
MoneyLIVE Summit 2018 brings together leading innovators from all corners of the the European banking, cards and payments landscape. Gain practical, actionable insights with sessions on the hottest topics in the industry. Featuring Retail Banking Europe 2018 and Card & Payments 2018. For more information, visit here: https://new.marketforce.eu.com/money-live/event/retail-banking-europe/
Innovate Finance Global Summit 2018
March 19 – 20, 2018
ExCeL London
For more information, visit here: https://ifgs.innovatefinance.com/
April
Lendit USA
April 9-11, 2018
Moscone West, San Francisco
LendIt USA is the world's largest marketplace lending event, bringing together over 4,000 members of the global online lending ecosystem. For more information, visit here: http://www.lendit.com/usa/2018
eFintechshow 2018
April 11 – 12, 2018
Barcelona, Spain
eFintechShow 2018 is a series of conferences and exhibition focused exclusively on presenting the best and the most innovative technological solutions for banking and finance. Visitors can listen and learn from the elevator pitches of the 30 most searched Fintech Startups with the most innovative and disruptive solutions of the world.
For more information, visit here: http://efintechshow.com/
May
IFINTEC Finance Technologies Conference and Exhibition
May 8 – 9, 2018
Istanbul, Turkey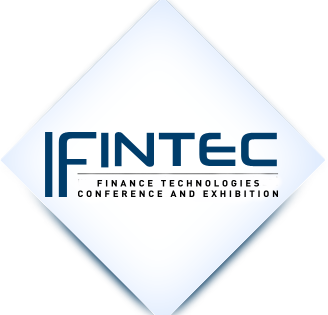 IFINTEC is one of the biggest and most important conferences in EMEA region on Retail Banking, Banking Technologies, Banking Solutions and Finance Technologies. IFINTEC Conference serves a perfect platform to introduce and demonstrate banking solutions and finance technology solutions including system, hardware, software, consultancy, training and service which are developed for banks and financial institutions.
June
Money20/20 2018 Europe (Save €200 with code: 18FNSW)
June 4 -6, 2018
The RAI, Amsterdam
An unmissable event for the smartest visionaries and innovators, Money 20/20 is the destination where payments, FinTech and financial services come together to connect and create the future of money. In June 2018, Money20/20 lands in its new home – the Rai in Amsterdam – to once again focus the world's eyes on Europe. Everyone is here, every time, coming together to explore unique regional insight and trailblazing enterprise, seizing the opportunity to meet the person or land the deal that will change the trajectory of their business.
Register now and save €200 with code: 18FNSW
MoneyConf 2018
June 11 – 13, 2018
Dublin
MoneyConf is organised by the team behind the world's largest tech conference, Web Summit. Over two days, 5,000 attendees from over 100 countries will network and learn from the industry's leading lights. Expect insightful keynotes, hands-on workshops and evening networking.
For more information, visit here: https://moneyconf.com/
July
London Fintech Week
July 6 – 13, 2018
London
Fintech Week is a series of conferences, exhibitions, workshops, hackathons, meetups and parties.
For more information, visit here: https://www.fintechweek.com/
September
Fintech.li
September 26, 2018
SAL in Schaan, Liechtenstein
For more information, visit here: http://www.fintech.li
October
PayExpo Europe 2018
October 3-4, 2018
Business Design Centre, London
PayExpo Europe is the UK's largest and most influential cards and payments event showcasing the latest technology and innovation to banks, retailers, gaming groups, government, transport operators and mobile network operators. Whether your interest is in launching a new payment channel to your consumer audience or scaling the reach and functionality of your existing payments platform, PayExpo Europe will provide you with solutions and inspiration
For more information, visit here: https://www.payexpo.com
November
LendIt Fintech Europe 2018
November 19 – 20, 2018
Business Design Centre, London
LendIt Fintech Europe is the continent's leading event for Innovation in Financial Services. This year's event will attract 1,200+ fintech, banks and investors from Europe's most influential companies to learn, network and do business. Hot topics will include: lending innovation, financial inclusion, digital banking, blockchain and AI.
For more information, visit here: http://www.lendit.com/